Congratulations! You are now on the e-mail notification list, please check your inbox for our confirmation email!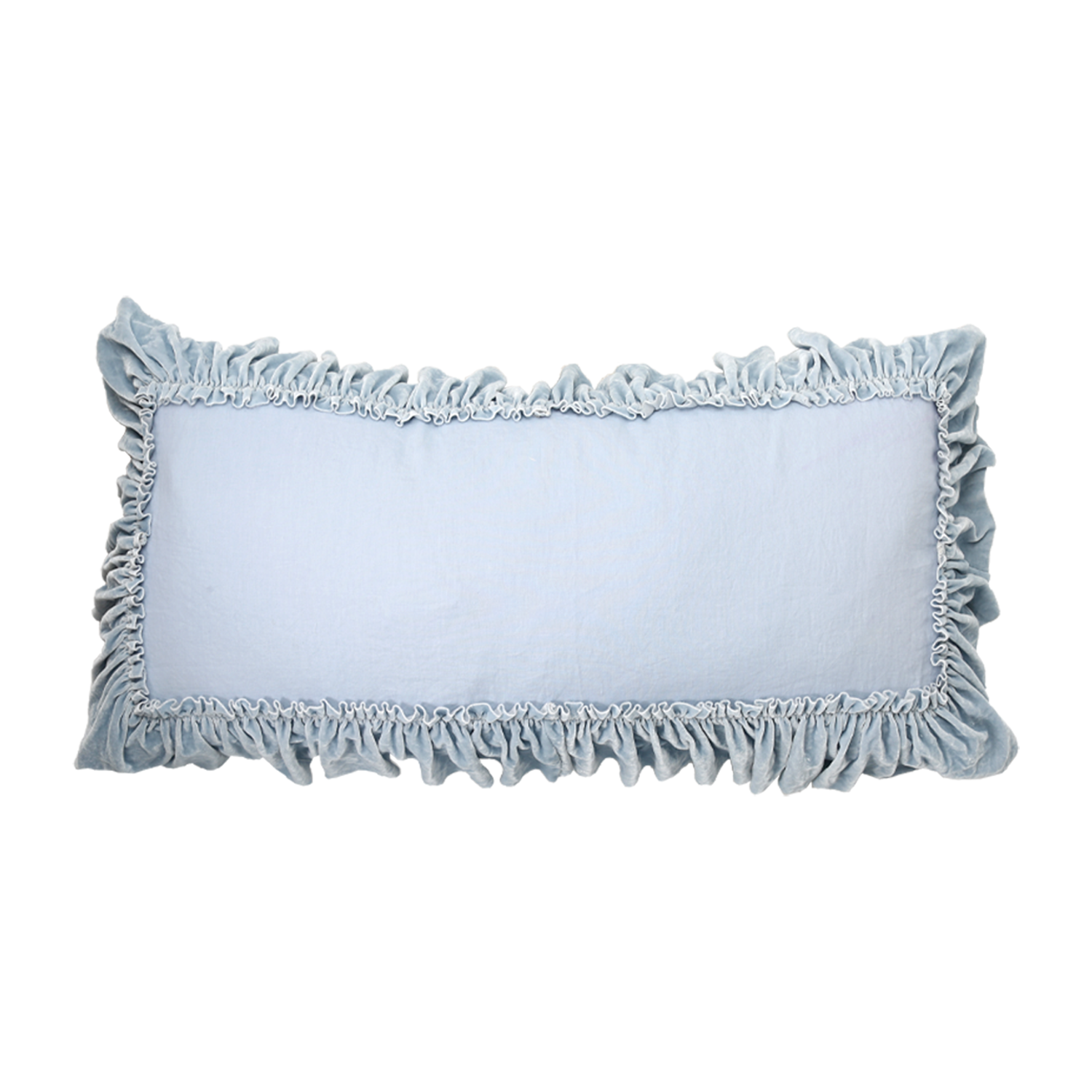 Large Blue Velvet Ruffle Pillow
Ruffles and Velvet, perfect pairing. Decorate your space with this large blue ruffle velvet throw pillow.
Each piece is hand dyed with slight color variations. Trim is a raw edge velvet ruffle. The raw edge is an intentional design and to be embraced.
Color: Blue
Measurements: 20" x 40"
Includes down and feather insert
Content: linen and velvet
Zipper closure
Care: machine wash cold, tumble dry on low
Made in the USA
Recently Viewed