Congratulations! You are now on the e-mail notification list, please check your inbox for our confirmation email!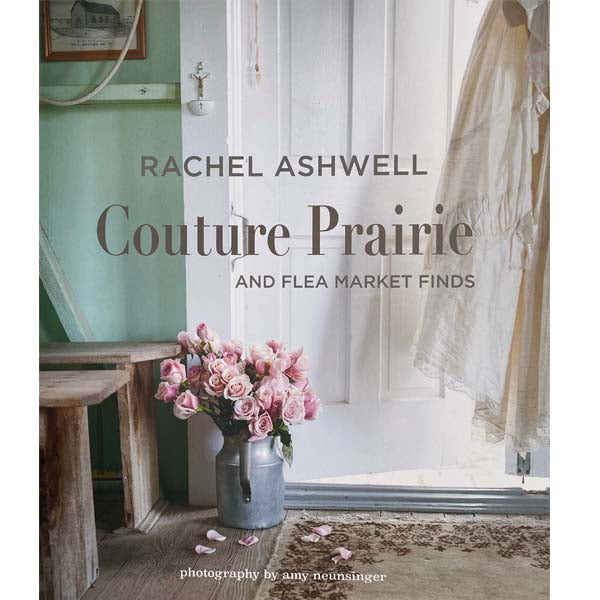 New Edition: Autographed - Prairie and Flea Market Treasures Book
New Cover Edition: This is a journey in pictures and words, following Rachel through the fields of a little town called Round Top, home to one of the largest, most eclectic and vibrant antiques and flea markets in the world, and then back to Rachel's newly acquired bed-and-breakfast in Texas
Rachel's inspired finds, her creative imagination, eye for detail and her commitment to beauty, comfort and function have finally come together in one location: The Prairie by Rachel Ashwell – an irresistible destination.
Here you will see how her style adapts to corrugated metal sheeting and weathered timbers and how it brings new life to elegant period mansions.
Chapter by chapter, the book leads you through Rachel's little houses on the prairie, from the Ranger's Lounge where hearty breakfasts are served, to the Pearl Barn, scene of wedding parties and celebrations, stopping off at the evocatively named guest accommodation: Blue Bonnet Barn, Cornflower Cottage, Meadow Manor, Faith Cottage and Liliput Lodge.
Each copy of this book will have a signed book plate from author Rachel Ashwell
Rachel's signature pastels, ruffles and whimsical prettiness right to the heart of cowboy country.
Standard shipping available.
Recently Viewed