Congratulations! You are now on the e-mail notification list, please check your inbox for our confirmation email!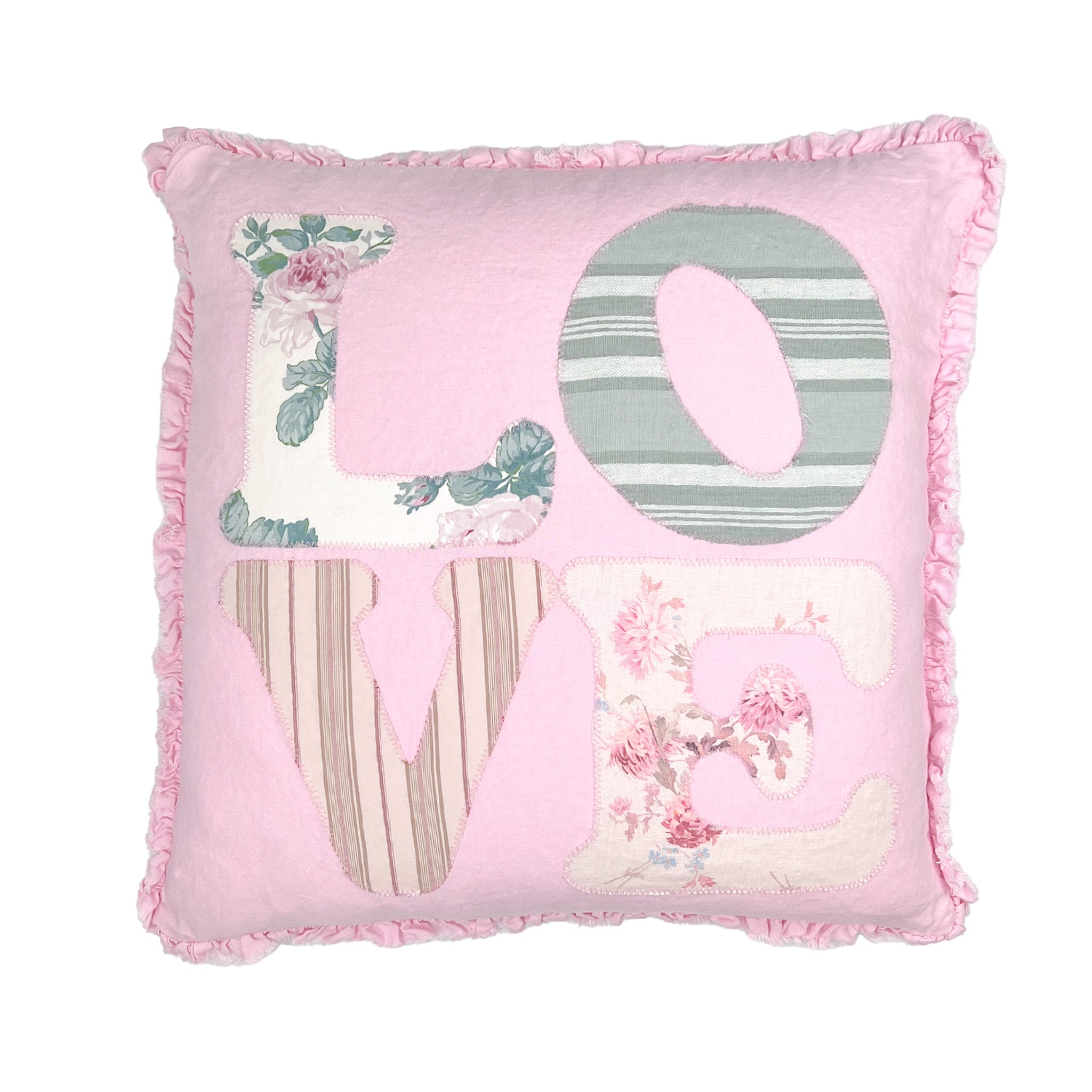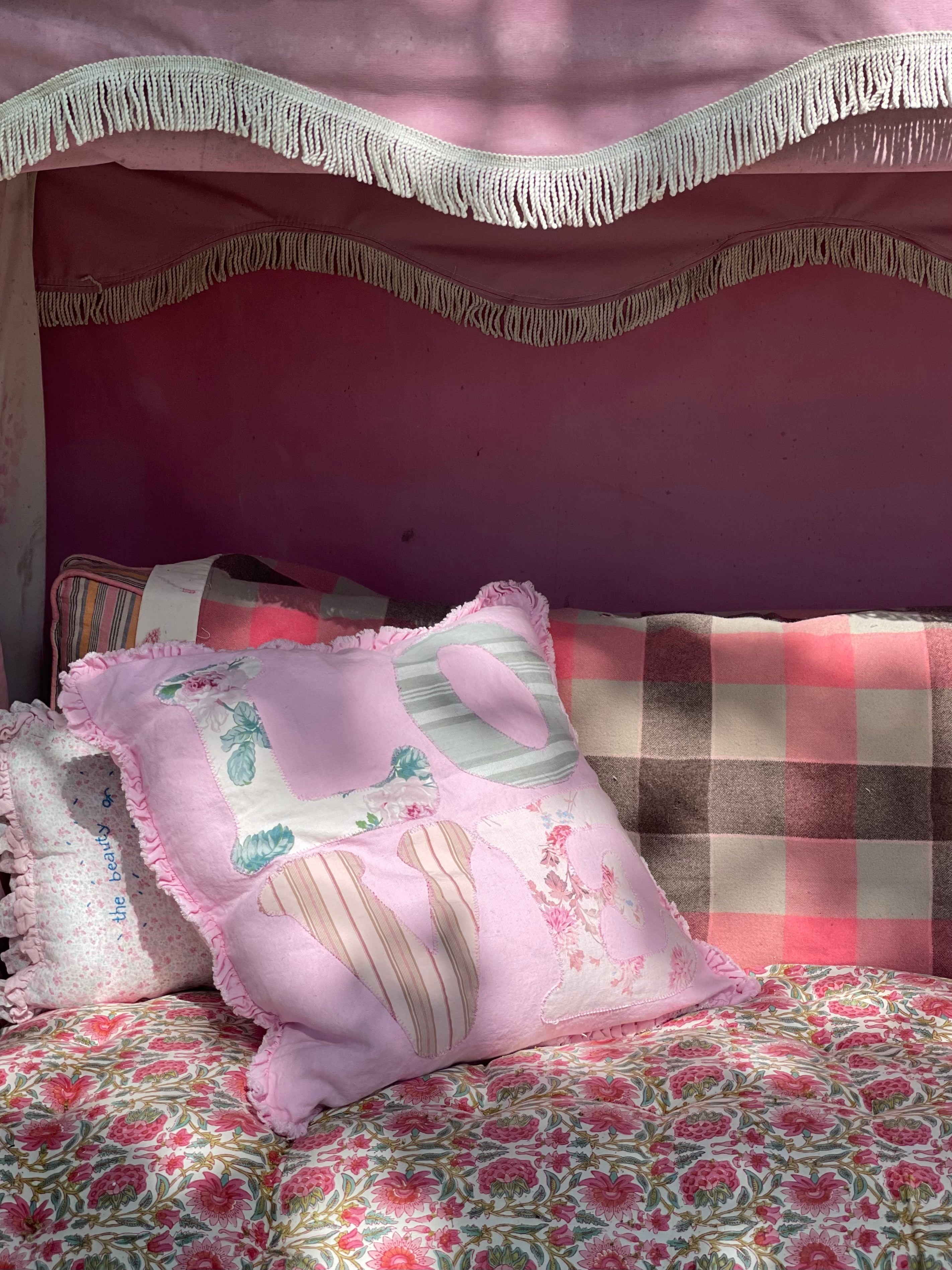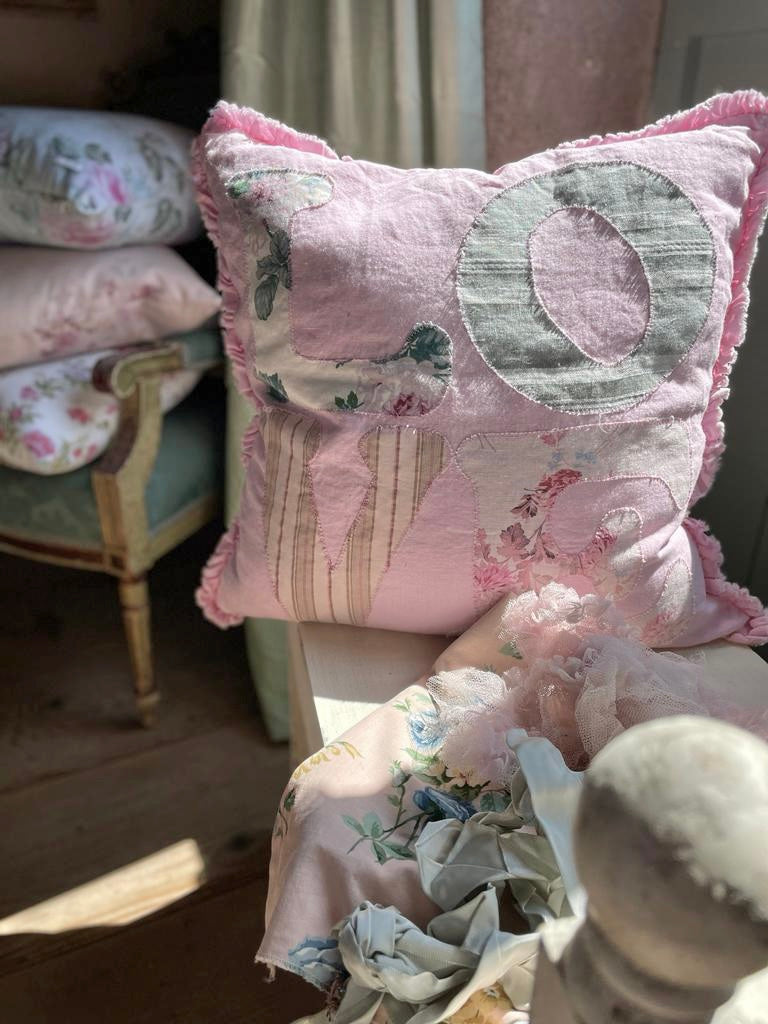 "Love comes in all shapes and sizes. It can be quiet and hidden
or loud and front and centre. Love can be easy, and love can be
hard. But love is always beautiful. It's the core of being
human. The L, the O, the V and the E of this pillow is made up of
leftovers from grandeur handmade beauties. Scraps saved in
baskets in our sewing room for their final contribution to creating
beauty. The candy pink linen with her co star small ruffle is the
stage for those important 4 letters to come together and become
the star of the show. Attached with a meaningful zig zag stitch,
securing LOVE forever, boldly and beautifully."
                                                                                                            - Rachel
Linen with Down/Feather Insert & Signature RA closure. 
Measurements: 22" x 22"
Content: Linen
Detail: Zipper Closure, D/F Pillow Insert included
Care: machine wash cold, tumble dry on low
Standard Shipping Available
Recently Viewed