Congratulations! You are now on the e-mail notification list, please check your inbox for our confirmation email!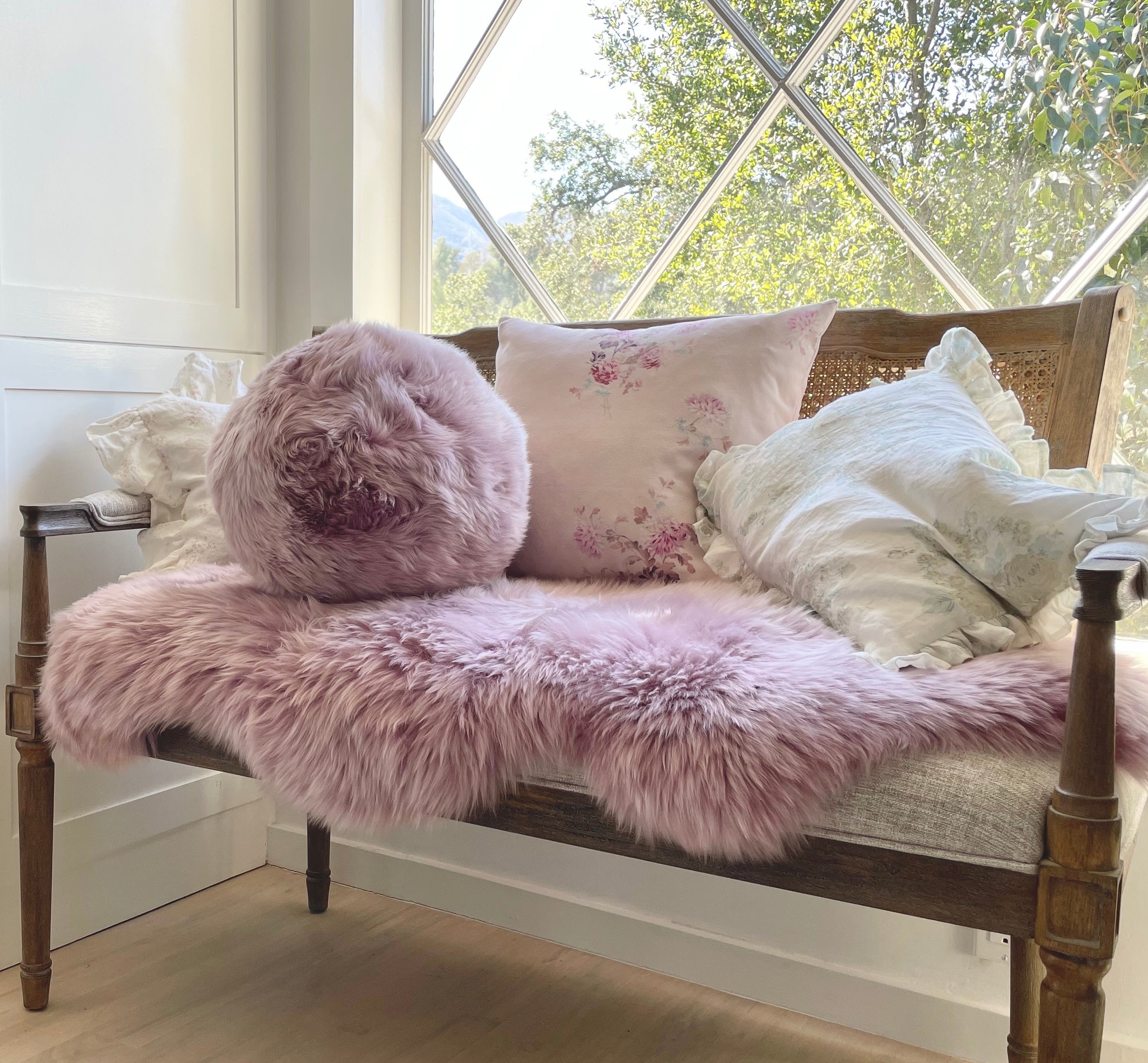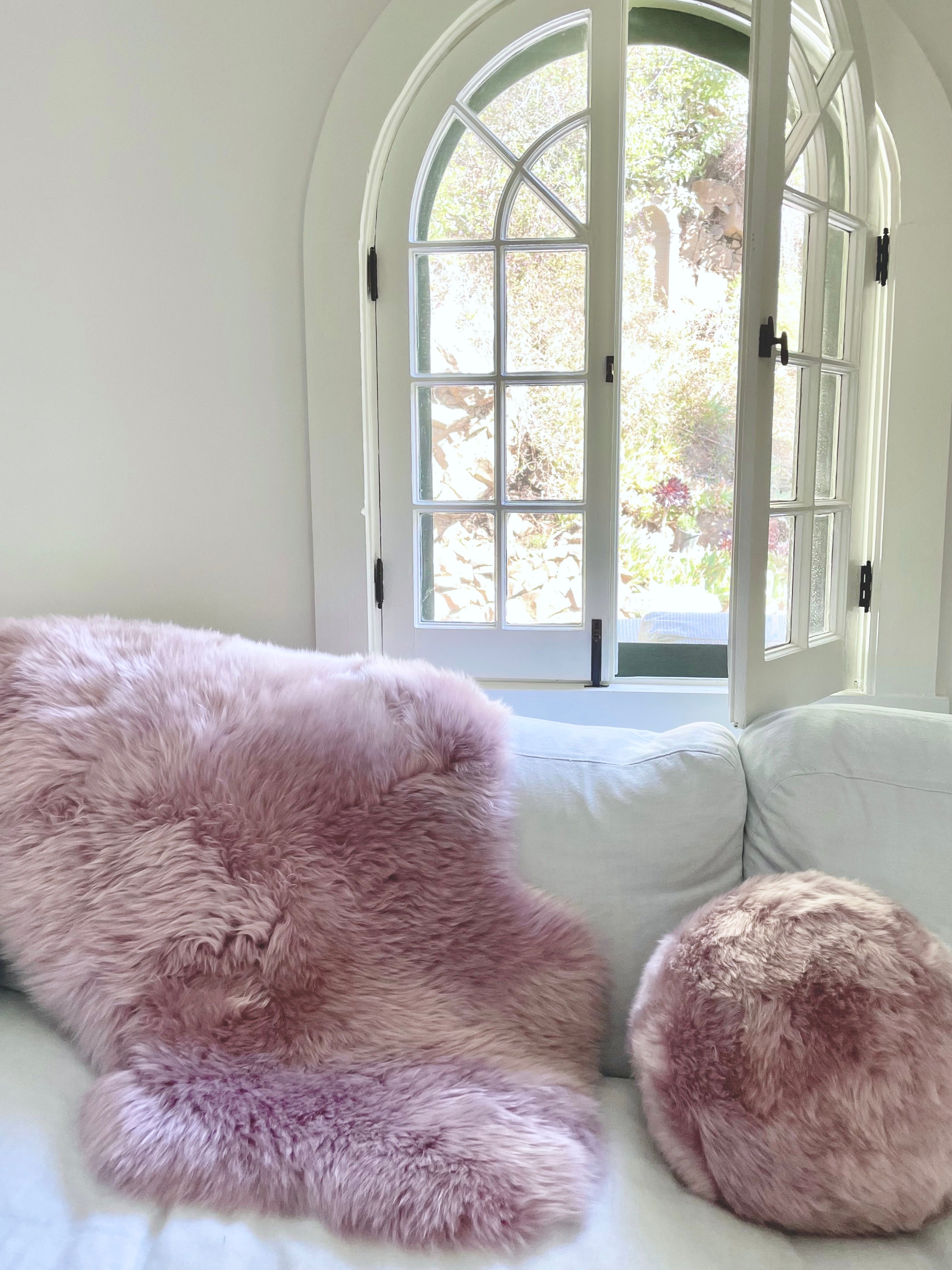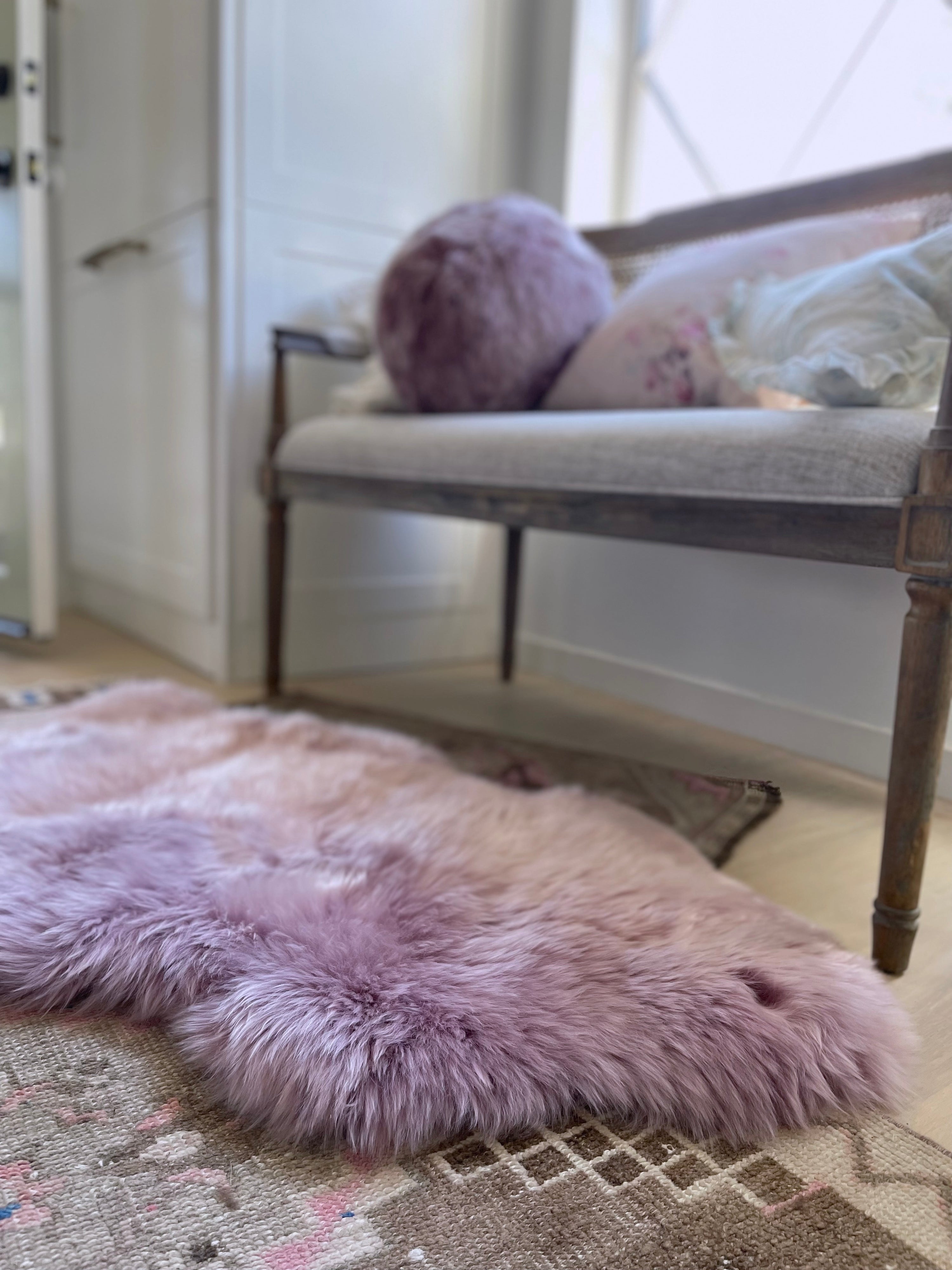 Sugarplum Sheepskin Throw Rug
Genuine Australian long wool sheepskin gets a shabby rose-violet over-dye. Comforting, luxuriously soft and cosy, this throw adds a sugarplum sweet layer of eye-catching beauty to any room. 
Eco-friendly and ethically sourced, luxurious genuine Australian sheepskin in a pink overdye. 
Measurements: Small 29"W x 41"L
Regular vacuuming helps maintain its natural beauty.
Dry cleaning recommended
100% natural
Standard Shipping Available
Recently Viewed