Timeless Story
A Timeless Story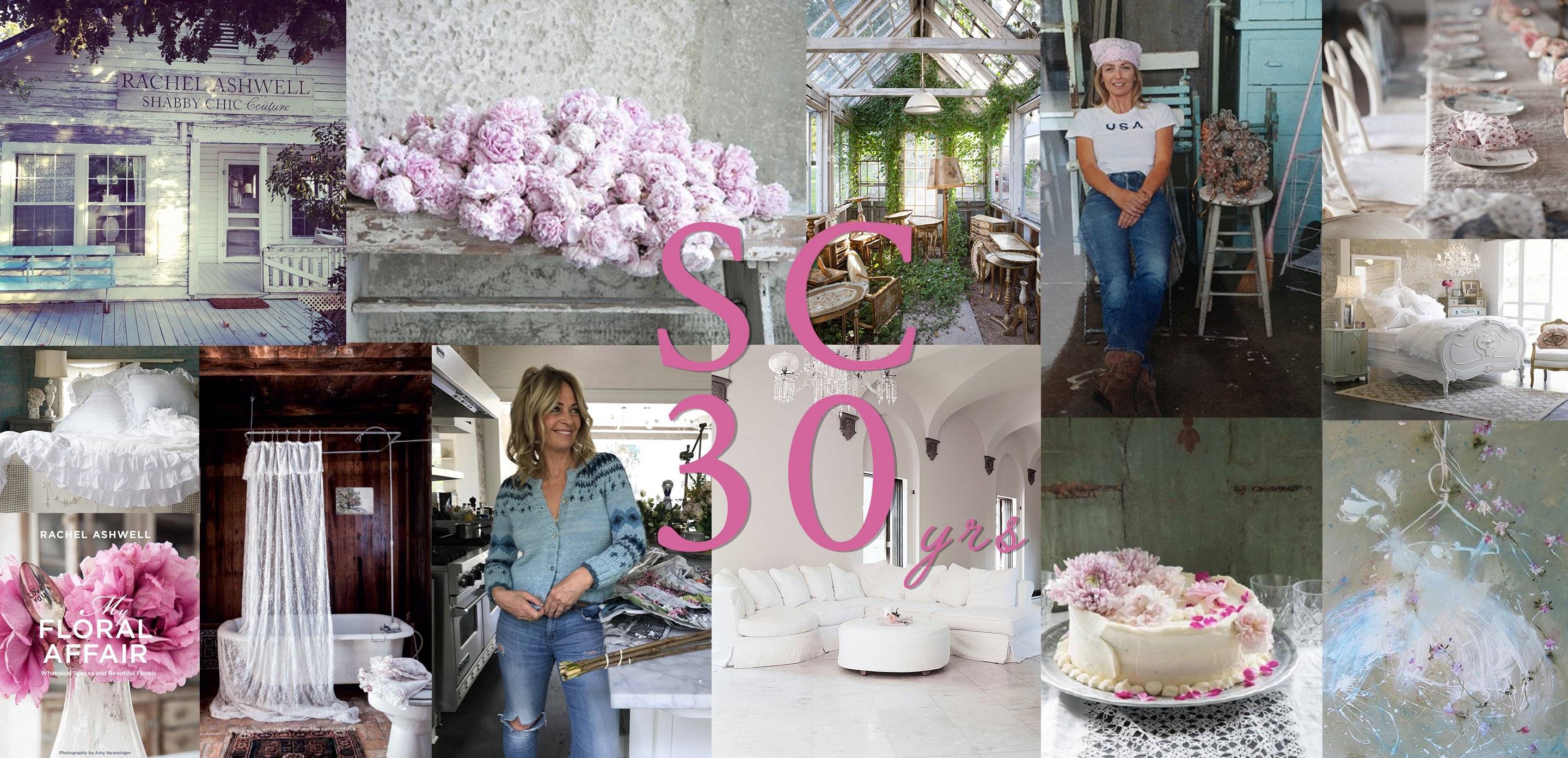 A Timeless Story
I opened the first Shabby Chic store August of 1989 in Santa Monica, California selling machine washable slipcovered furniture and vintage accessories. Beauty, Comfort and Function has been my mantra for the past two decades. Over the years there have been as many as 15 Shabby Chic stores, as well as a wholesale business and licensing programs. With each venture, I have always stayed true to my core values and aesthetics......the beauty of imperfection.
In 2009, the company went through some changes. Today there is one flagship Rachel Ashwell Shabby Chic Couture™ store, located in Santa Monica, California. Our store sells custom machine washable slipcovered furniture and vintage accessories, along with bedding and other home furnishings. The focus of the store is to offer a luxury custom home furnishing service and products reminiscent of years gone by.
Any piece of slipcovered/upholstered furniture can be customized. All vintage accessories are handpicked during my travels to Texas, London and places in between. We also offer interior design services.  I pride myself on continuing to sell products that gather memories and have the quality and aesthetics to become heirlooms. We use the best woods and construction available. We have buckets of dye in our workroom to create the perfect palette. We painstakingly restore vintage treasures while protecting the character of time worn beauties. All are a true labor of love. Tattered Elegance has a home in Rachel Ashwell Shabby Chic Couture™.
The Santa Monica store is my creative playground. There I can indulge in the time it takes to pay attention to every little detail, from the perfect ruffle, to the perfect paint finish to the perfect mushy cushion. And still after all these years, I can be seen from time to time there, fluffing cushions or creating moments of magic.