Congratulations! You are now on the e-mail notification list, please check your inbox for our confirmation email!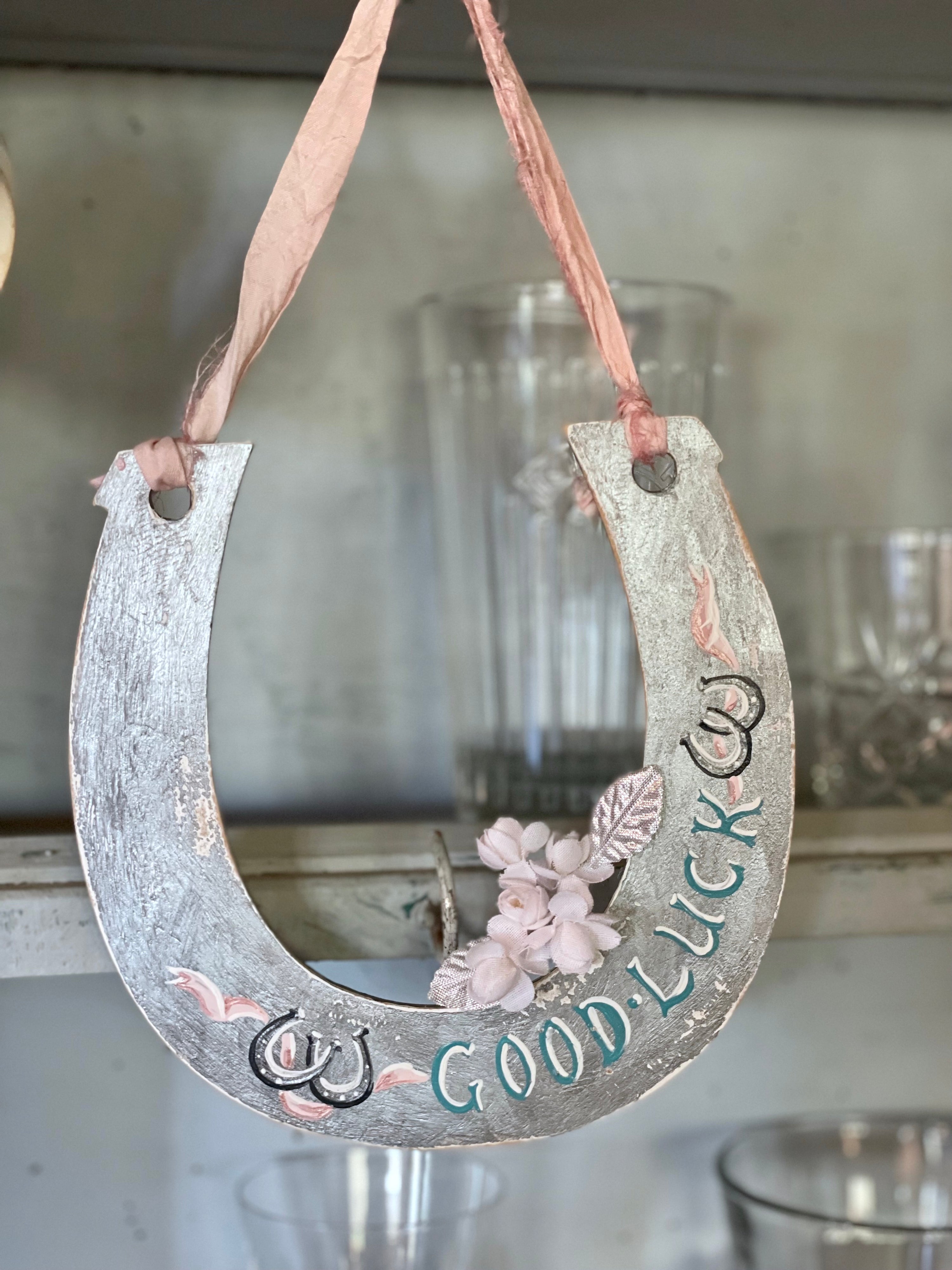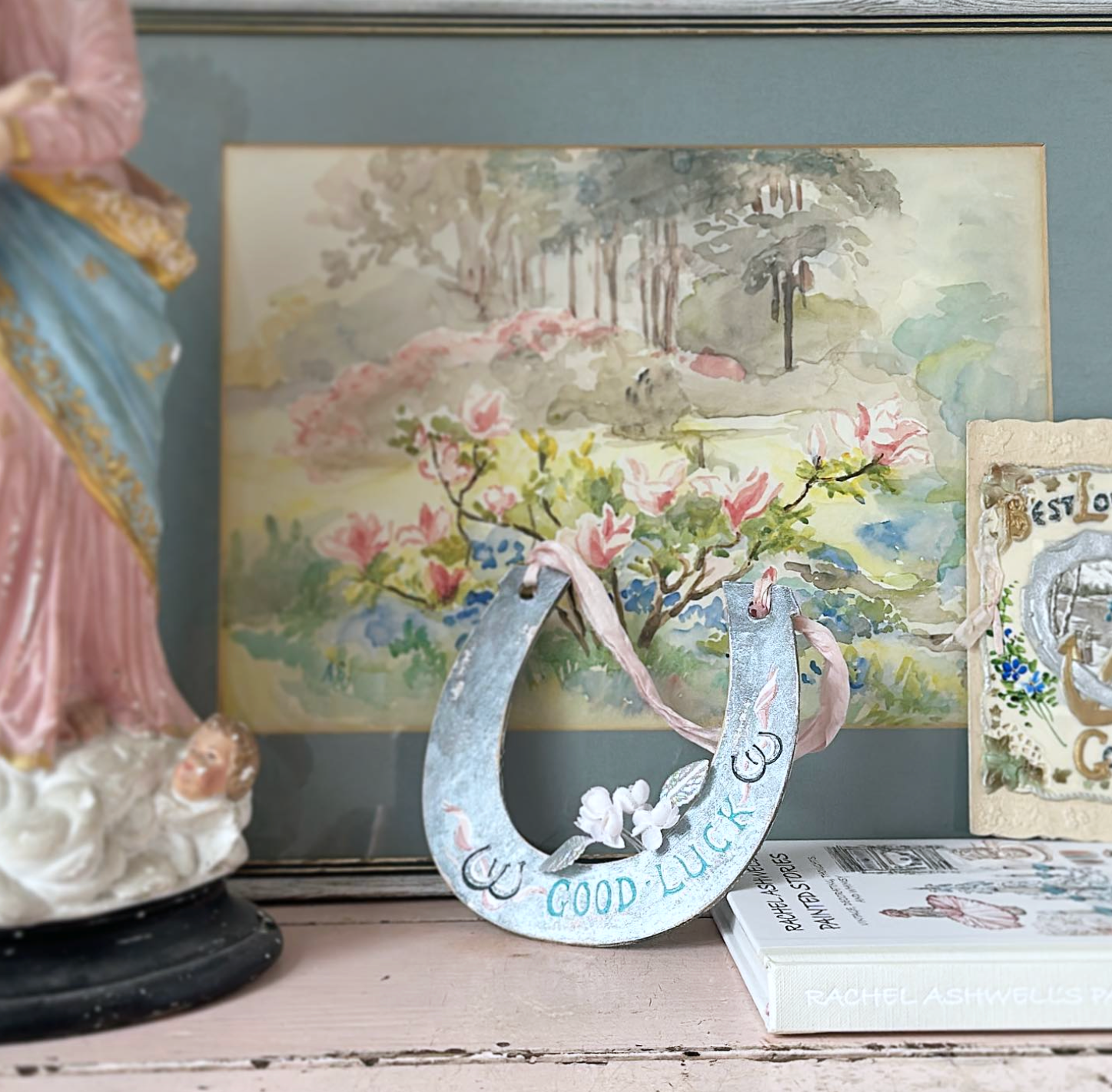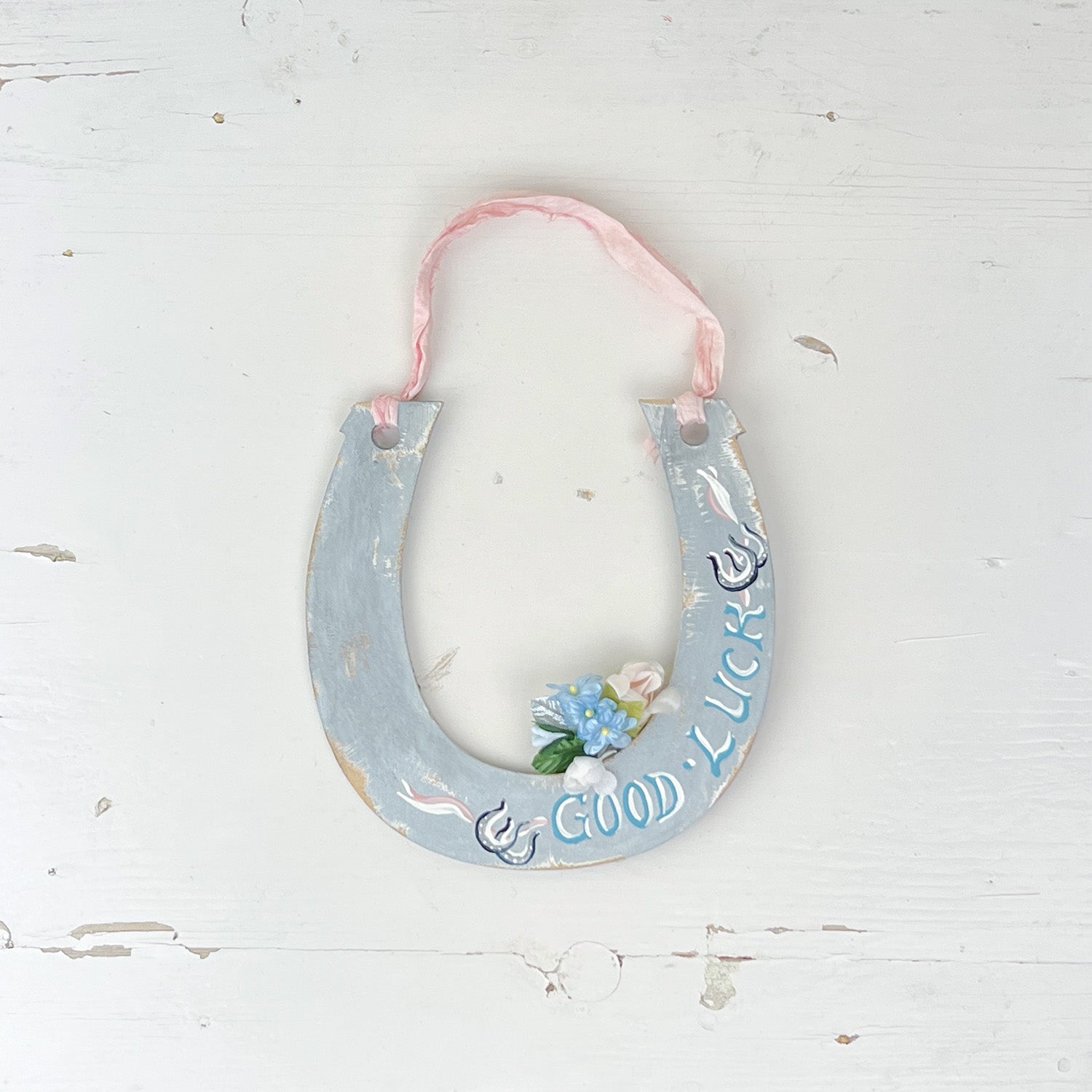 Ben Peck-Whiston - Good Luck Horseshoe
A very special edition, Inspired by the 1950's wedding charms that have long-inspired Rachel's design work, these silver horseshoes have been fashioned by hand in small batches in England. Artist Ben Peck Whiston's silver and pastel detailing are finished with a vintage flowers and pink silk ribbon. This truly unique, forever to keep artwork is so quintessentially Shabby Chic. Limited Quantites. 
Measurements: 8" H
Content: Wood
Detail: Non-Toxic Paint
Care: Dry Cloth. Do not use solvent based cleaners to preserve finish.
Standard Shipping Available
Recently Viewed