Congratulations! You are now on the e-mail notification list, please check your inbox for our confirmation email!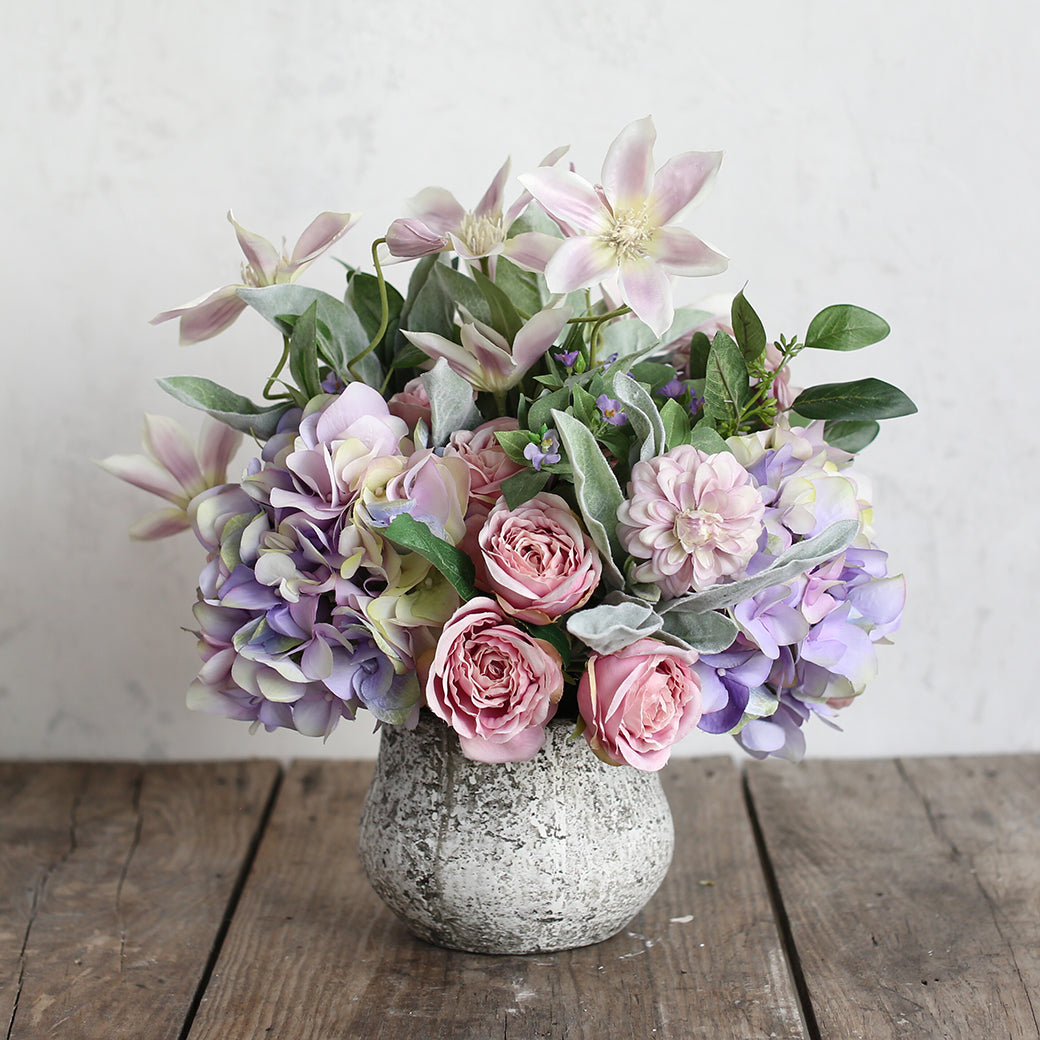 Shabby Chic Forever Florals - Pretty Pastel
Forever Florals, inspired by Rachel Ashwell and her Shabby Chic brand. Vibrant faux florals, set in timeless vases. Each arrangement has been selected for its special assortment of flowers and colors. Pretty Pastel is a pink and lavender artificial flower mix in a cement pot.
​​​​​​​​​​​​​​​​​​​​​​​​Floral: Pretty Pastel
Measurements: 19"L x 16"D x 18"H

(Measurements are from leaf tip to leaf tip )

Content: Synthetic fabric
Detail: An assortment of pink and lavender faux florals, in a white cement pot.
Care: Dust occasionally with a feather duster. After dusting, a silk cleaner can be used to restore shine
Imported
A $20 Delivery Service Flat Fee for shipping this item will be automatically added in the cart. This item is available for delivery within the continental United States. For shipments to international locations, Alaska, Hawaii and U.S. territories, please email us at customerservice@shabbychic.com for shipping rates and information.
Recently Viewed